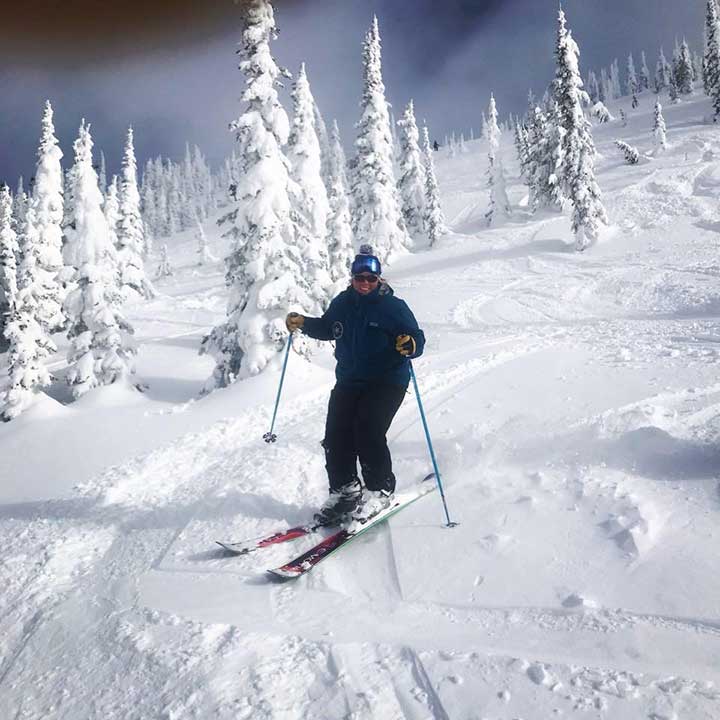 Mandy was born in Bozeman, MT. In 1985, her parents moved to Gardiner, MT, and purchased the Food Farm grocery store. It was in Gardiner, and the Food Farm, where Mandy was raised. After graduating from Gardiner High School, Mandy excepted a scholarship to MSU. She started her career in the green industry, in the summer of 2003, when she got a summer job for a small landscape company. The following summer, she started working for a local tree care company and continued to work for them through her college career, earning her ISA Arborist Certification in the fall of 2007. It was during this time that her passion for the green industry came apparent. After a brief stint working for the City of Bozeman Forestry department during the 2009 summer season, she decided that her passion for the green industry, and her desire to provide a solid service for the valley, was great enough to start a business. Thus, Mandy's Tree Care and Landscape Maintenance was formed in the spring of 2010. 
Mandy tends to be a bit of a workaholic but in the rare occasion when Mandy isn't working, she enjoys the company of her Chesapeake Bay Retrievers, spending time having family dinners and playing cards at her parent's house, gardening, raising chickens and pigs, bowling, & following NCAA women's volleyball. Hook 'em Horns! During the off season, Mandy is employed by Bridger Bowl. She has been working in the lift department for over 15 years now and took over the Assistant Supervisor position in the lift department in 2018.
Dan was raised on a small dairy farm in SE Minnesota. He moved to Bozeman in the summer of 1997 where he worked for a year in order to gain his residency to attend MSU. He spent his summers working for a couple landscape companies in the valley, spending 3 weeks of the early season working for a good friend and his landscape company in Madison, Wisconsin, specializing in hardscapes and water features. He took his knowledge and experience and joined forces with his wife, Mandy, in the 2012 season for Mandy's Tree Care. Dan is currently working on obtaining his ISA Arborist Certification.
When Dan is not working he is hunting, fishing, or helping Mandy take care of their animals and garden. In the off season, Dan is also employed by Bridger Bowl (for over 20 years now). He spent 11 years in the lift department before he switched departments and joined the ski patrol. He also trained and turned their 2 Chesapeake Bay Retrievers (Remi & Reba) into Certified Search and Rescue Avalanche dogs, who get to join him everyday at work on the snow. 
Tyler Theriault-ISA Certified Arborist (11 years with Mandy's Tree Care) 
Ryan Harris-ISA Certified Arborist (10 years with Mandy's Tree Care)
Debbie Demaree-Office Manager (8 years with Mandy's Tree Care)
Ben Smith, Foreman (8 years with Mandy's Tree Care)
JT Bruner (2 years with Mandy's Tree Care)
Jai Nesbit (2 years with Mandy's Tree Care)